FreQ Notification Hub
2018 FreQ World Championships
Halo 1 | Halo 2 | Halo 3 | Halo 4 | Halo 5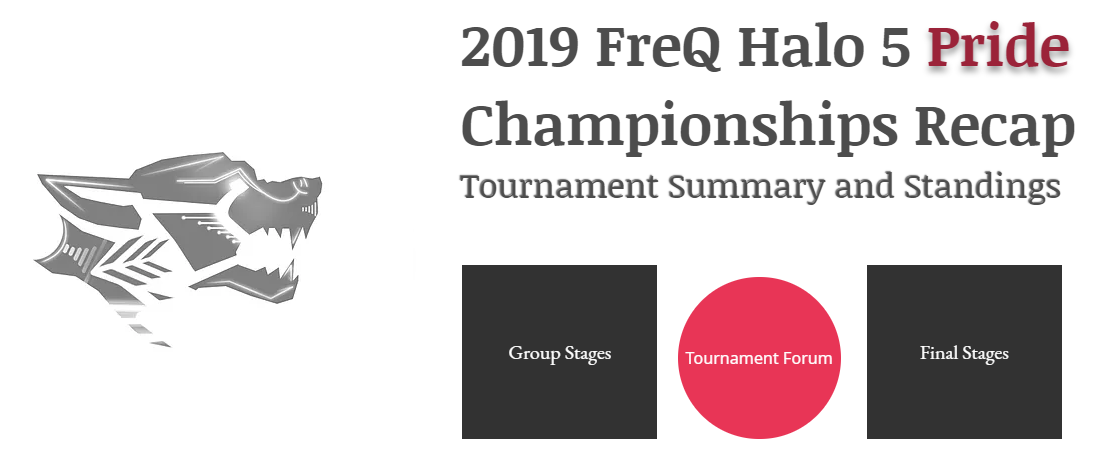 Frequency Community Season 1 and Season 2 2018
Tournament Listings and Dates
Recently the communities involvement with Halo has declined due to the last set of
Armagetron Advanced HRS Shootouts and CS.Go Championships.
But in during the off season of Halo we did manage to have a few competitive tournaments.
Below are the lists of the upcoming tournaments for Season 1 and Season 2 of this year.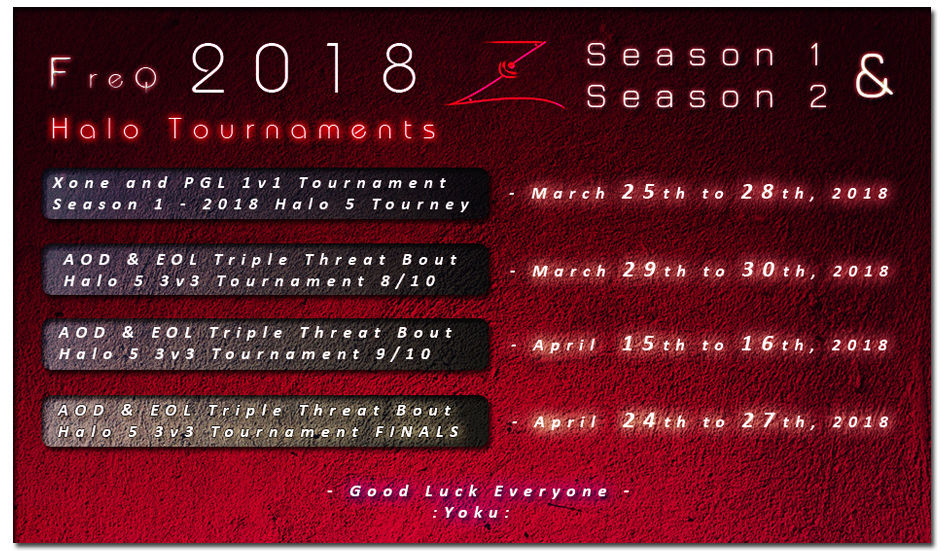 I understand they are not to many tournaments listed above compared to previous years
but it is a start, we will start to see a pick up in the population of the community and it's
engagement during the next 2 seasons (Season 3 and Season 4 of 2018)
Looking forward to see you guys on the battle field guys!
-----------------------------------------------------------------------------
Frequency Community Tri-Year Ranking Summary
2015 - 2018 Championship Rankings
Hey everyone, have just updated the 3 year ranking summary from years 2015 to 201. The post shows the rankings of the top members during this period and can be found accessible in the BKT Archives or Hall Of Fame Category / Thread of this Forum.
Please remember that more than just tournament placing and skill based attributes from reports are factored to come up with these placements. Other factors such as Overall Halo AGR (Aggregated Skill Points) have also been taken into consideration along with other achievements.
Below is a summary of the Rankings Report from 2015 - 2018
---------------------------
Client Offline or HTML5 Plugin Required
Statistics
We have 135 registered users
The newest registered user is poddycalf
Our users have posted a total of 985 messages
in 156 subjects
Who is online?
In total there are
3
users online :: 0 Registered, 0 Hidden and 3 Guests
None