on Tue Jan 10, 2017 1:58 am
Message reputation : 100% (2 votes)
Frequency Community Awards 2016
Hey guy, so 2016 was an absolute blast. Sorry about the recent website troubles, we have just gotten to fix all the region locks.
None the less, without further ado here are the 2016 Community Awards and Annual Rankings Report. I know its still abit bland 
and needs more info which I will be updating the next few days but as for now here is the main stuff.
Below is a wrap of the communities performance for 2016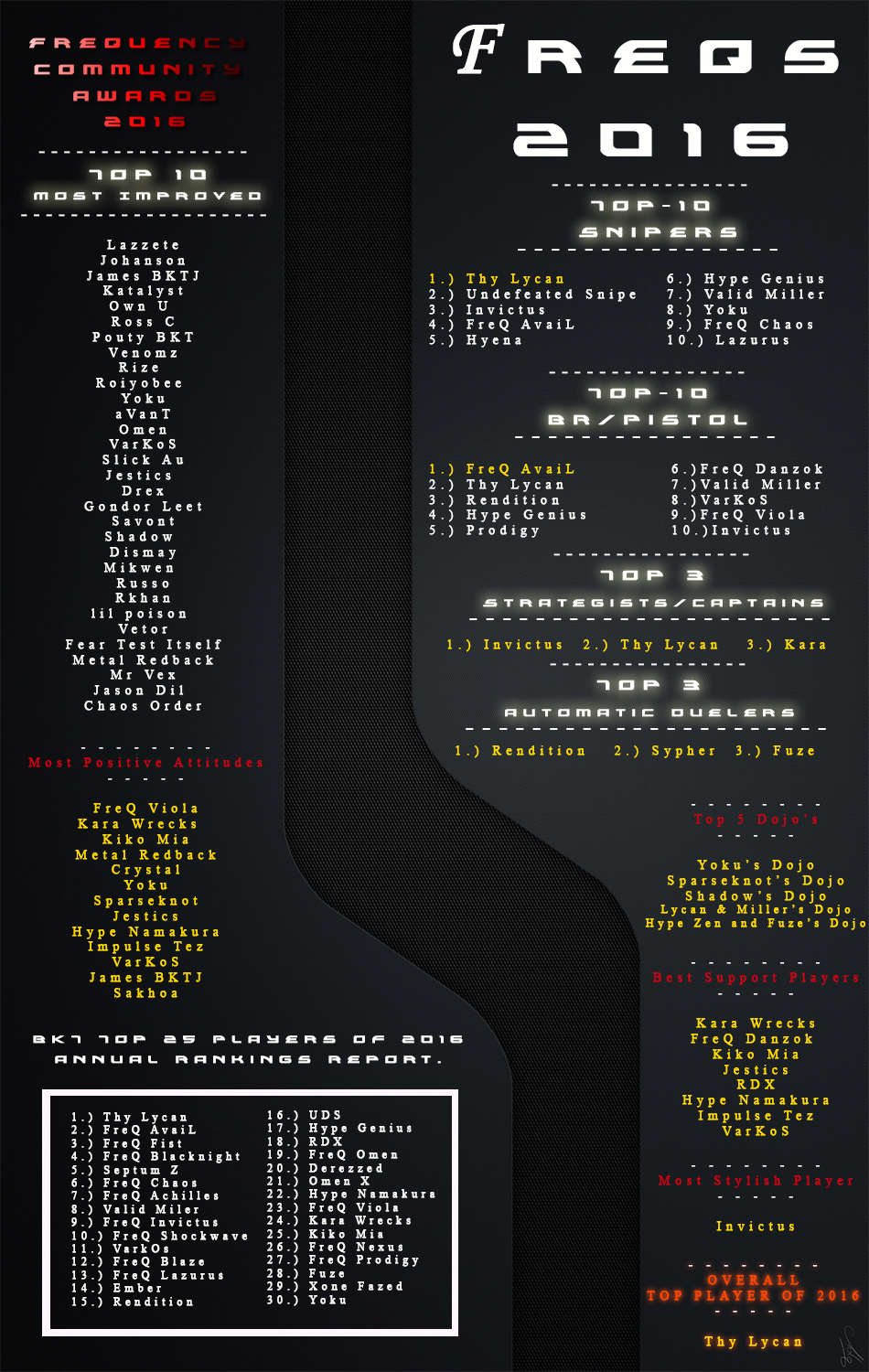 Permissions in this forum:
You
cannot
reply to topics in this forum