on Sat Oct 08, 2016 1:34 am
Message reputation : 83% (6 votes)
Optic Cautionn / Cautionoxide Aus Halo Pro Montage!
Hey guys, just a quick little post. I found this guy, he seems to be the god of Halo 5. Probably the greatest Halo Australia (Aus Halo) Montage you will ever see!
This guy sends me a message saying "Do you know how to snipe" lmao. Anyways, would love to get some idea what you lads think of this phenomanal and gifted beast of player and his montage.
Feel free to check out his video too.
Links down below:
on Sat Oct 08, 2016 1:44 am
Message reputation : 100% (3 votes)
What the fuck is this shit! Hope this is a joke
@Invictus
Obviously, I know this is a Aus Halo Montage and the moment I saw those 2 words "Aus Halo" I knew there wasnt much to expect. But just goes to show what this guy considers as a "Good Clip".
- - - - - - - - - - - - - - - - - - - - - - -
Really really poor standards. . .
- - - - - - - - - - - - - - - - - - - - - - -
Now if you all will excuse me I need some bleech for my eyes to wash away this crap.
Time Stance: 01:46:39 - 8/10/2016
on Sat Oct 08, 2016 2:01 am
Message reputation : 100% (3 votes)
@BedsideSheep
I am fairly sure
@Invictus
 was joking around being sarcastic, if he wasn't I would be very worried. To be honest im not really suprised but at the same time I would not expect them to become even more shitty in terms of skill than they allready were.
Speaking of
"Sarcastic"
comments, I left a pretty neat one myself under his video.
Truely one of the most cringey and awful videos Ive seen till date, this obviously includes @Roiybee 's sex tape with
@Yoku
.
(Haha just joking lads
 )

on Sat Oct 08, 2016 2:29 am
Message reputation : 100% (2 votes)
-  -  -  -  -  -  -  -  -  -  -   -  -  -  -  -  -

That really was Cancerous. . .
-  -  -  -  -  -  -  -  -  -  -   -  -  -  -  -  -
First of all
this kid clips himself getting shitty lucky sticks that take no skills. If it was a sticky launch or a spawn stick I would understand but just random sticky
nades
thrown from
everywhere,
like is he serious lmao.  Then he includes absolutely
mediocre / average ninjas
, along with the snipes and
br
 which was just as average. 
Finally the fact that he even asked @Invictus "Do you know how to snipe", that just blows my mind. It is absolutely pathetic. This whole montage was one big autistic mess. 
-  -  -  -  -  -  -  -  -  -  -   -  -  -  -  -  -
Refreshments are served below!
-  -  -  -  -  -  -  -  -  -  -   -  -  -  -  -  -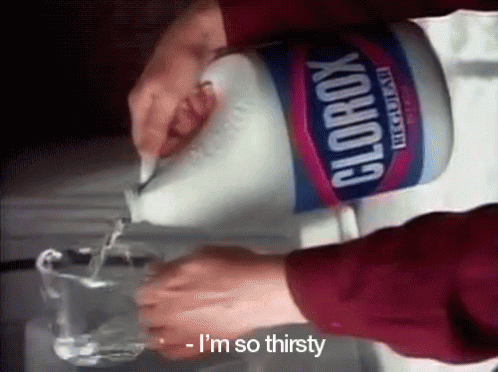 on Sat Oct 08, 2016 3:10 am
Message reputation : 100% (1 vote)
Caution's Montage
So straight off Ill be honest with you guys. This montage wasn't that bad. . . for a kid with autism. We should be more supportive to these autistic players, nurture them, give them a helping hand. As you can clearly see, there is a significant amount of technique showed in Cautions teabagging abilities after he ninjas his shitty random aus halo mates. Look at those incredible stick's, even
@Kiko Mia
would be proud. 
Finally we come to the amazing double kill snipes,
@Invictus
you really do have to take some lessons. This kid is the next Hyena, the next Blaze, the next Avail.
I am just joking guys xD
To be honest, I really did not expect much when I saw the tags AUS HALO in
@Invictus
original post, not to mention the ratio of the dislike/like bar.
You guys might recall him from Kenshins 1v1, the aus halo kid who lost on his own host 25 - 1, talk about standards.
I actually gave a like, cause I know that's the only like he is going to get for the next few days.
-Roiyobee
on Sat Oct 08, 2016 3:32 am
Message reputation : 100% (1 vote)
Blacknights Comment Probably Made Me Laugh The Most
Not to mention he started deleting a bunch of other comments, I know
@Roiyobee
your comment which was like a paragraph got delete.
While this is funny, I think we all should stop haha. They really are not worth your time.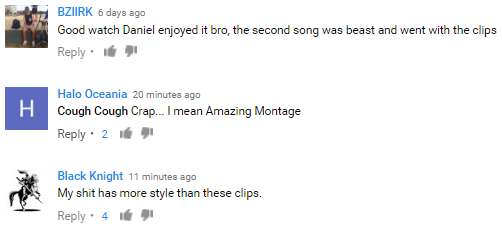 on Sat Oct 08, 2016 3:43 am
Message reputation : 100% (1 vote)
@Invictus
@Roiyobee
@BedsideSheep
I played him a few hours ago on Halo 5 Team Arena, literally shit on the kid so hard. The kids so trash, by the way when I looked at Black Knights comment I laughed so hard. So funny cause it's true. Also love how his boyfriend "BZLLRK" butters his dick up. How could someone enjoy even a minute of this kids montage. Every one here has commented on the gameplay but no ones commented on the non-existent editing, this is actually really sad lmao.
Franky O Connor
on Wed Oct 12, 2016 3:42 am
Message reputation : 100% (1 vote)
Why do you guys care about them, honeslty who cares. Please stop posting crappy aus halo content on this website. Thanks.
@Invictus
on Sun Oct 16, 2016 3:56 pm
@FreQ Chaos

wrote:

Why do you guys care about them, honeslty who cares. Please stop posting crappy aus halo content on this website. Thanks.

@Invictus
Exactly, there is no need. Actually quite disappointed that you put crap like this
@Invictus

Permissions in this forum:
You
cannot
reply to topics in this forum