What did you think of the montage?
on Tue Sep 06, 2016 10:07 pm
Message reputation : 100% (1 vote)
Exile 5:: A Halo 5 Teamtage Discussion
Whats your guys views on the latest Halo 5 Team-Tage for Exile 5, obviously if you don't know who exile 5 were one of the best teams to participate in Australia for the Halo World Championships. Just want to gather some views on their latest tage. Ill put up my response and my perspective on this montage soon but i just want to know what every one here thinks of it. I also put up a poll, so don't be shy to vote, all votes are anonymous.
Below is a link to their montage if you have not seen it:
-Katalyst
(Aus Halo Hunter)
on Tue Sep 06, 2016 10:27 pm
Message reputation : 100% (1 vote)
Editing wise, it was well edited...
But in terms of the clips, taking into account that this was all of the 4 members best clips during scrims and what not DURING the entirity of Halo 5, its pretty disappointing. The clips were sub-par at best with some clips being above average. Editing was brilliant but game play was very poor taking the amount of time they had to get such clips. Whats even more sad is, this is probably going to be one of the best content aus halo (halo australia) produces in a while or have produced in a while since the Frenetic Array Team Tage (which was spectacular).
-
@Katalyst
My brief review:
Great editing but poor gameplay.
on Tue Sep 06, 2016 10:39 pm
Why does his facebook pages intro sound like terrorist?
@Katalyst But yeh the montage was a joke, but probably one of the best content aus halo will ever produce, far better than aD Lunchy's shitty montage haha!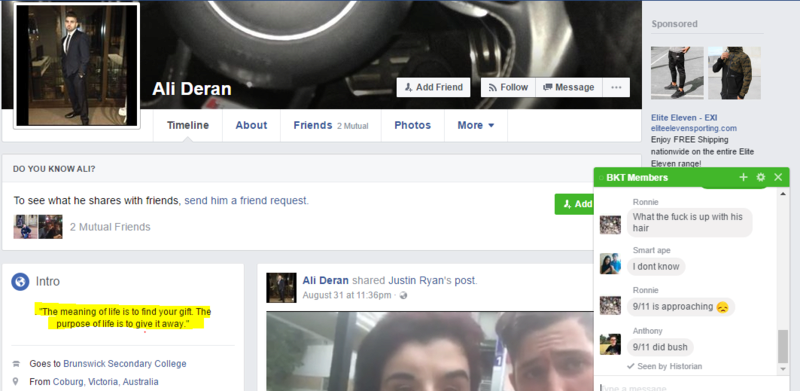 on Tue Sep 06, 2016 10:53 pm
on Wed Sep 07, 2016 9:38 am

Permissions in this forum:
You
cannot
reply to topics in this forum