on Tue Aug 09, 2016 2:09 pm
Chatbox Archives For July 2016
This is just for web-security and back up, me and viola have both stored all chatbox entries for July on to a private database and also have a physical copy, here are the sceens used for the physical back up. Thank you FreQ Viola for screen shotting and cropping these images. Its important to note that not all entries could be found, some may be missing specially chat box entries before July as the Chat box can only store a maximum of 255 messages. From now we will be saving most messages on a monthly basis and we are working with the webmasters to increase the chatbox archive storage cap to 500 messages.
Below are the following screenshots for the chatbox history: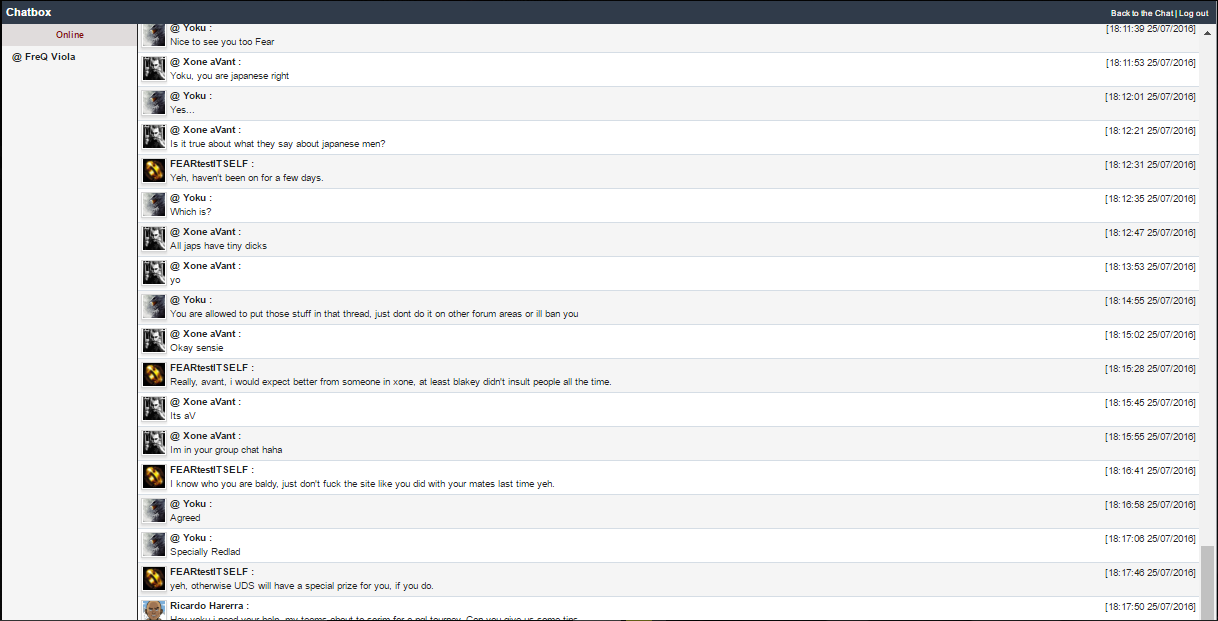 on Tue Aug 09, 2016 2:10 pm
on Tue Aug 09, 2016 2:11 pm
on Tue Aug 09, 2016 2:13 pm
-END OF ARCHIVED CHAT LOG-
on Thu Aug 11, 2016 12:43 pm
Thanks guys! By the next update I will be improving the chatboxes archive storage to 500 messages instead of 255. None the less, me and the webmasters/admins have stored these screenshots!
on Sun Aug 14, 2016 12:32 pm
Some of these entries are funny haha!

Permissions in this forum:
You
cannot
reply to topics in this forum